Our expertise…
your peace of mind
Prevention and Control of Legionnaires' Disease. Water Treatment and Indoor Air Quality.
Be Water Safe
Deep within your water and air systems may lurk some unwelcome visitors, such as Salmonella, Pseudomonas, Staphylococcus or even Legionella pneumophila, the bacterium which causes Legionnaires' disease. Amphibia provide a full range of specialist services and products to help your business meet statutory requirements to combat these problems. Our experienced team of specialists can also provide free advice and training.
Amphibia provide a full range of specialist services and products to help your business meet statutory requirements.
For more information please call us today to arrange your free consultation.
Innovative Water and Air Quality Solutions
With 25 years' of innovation and having completed many projects across the globe, Amphibia are renowned as one of the world's leading and most innovative water and air quality specialists. From our UK head office, we provide a full suite of consultancy and operational services for maintaining water and air quality within workplace buildings, industrial premises and commercial shipping vessels.
Our Clients
Our client base includes companies throughout the UK and Europe, across North and South America and into Asia and Australasia too, and we're committed to a 24 hour response wherever you are in the world.
Legionella Risk Assessment
The Health & Safety Executives Approved Code of Practice (L8) – 'for the control of legionella bacteria in water systems' is enforceable principally under The Health & Safety at Work etc. Act 1974 and The COSHH Regulations. It affects all employers and managers with responsibility for water systems in premises. Legionnaires' disease is also classified as a 'gradual pollutant' by the ABI. Therefore, any business failing to meet HSE requirements may find their insurance liability affected.
Risk Control Schemes
The Water and air risk control schemes involve carrying out a range of routine tasks throughout the year specifically to ensure each system either meets or exceeds statutory requirements. Bacteriological monitoring is an important aspect of any good management programme as it provides indicators to water or air quality. Contamination can occur in any part of a system if control measures are inadequate or not reviewed regularly.
Legionella Awareness Training
Inadequate management, lack of training and poor communication have all been identified by the Health and Safety Executive as contributory factors in outbreaks of Legionnaires' disease. Amphibia's range of certified Legionella Awareness courses provide vital information for anyone with responsibility for water systems in premises. Regular client training is an HSE requirement.
Other Services
Water System Cleaning and Disinfection
Air System Cleaning and Disinfection
Chemical Water Treatment
Indoor Air Quality Testing
Upgrades, Installations and Refurbishment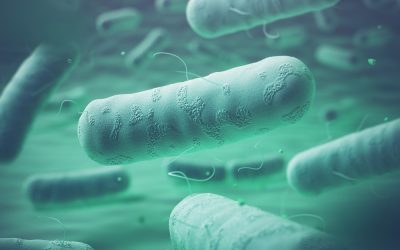 Bupa is fined £3million over 'significant and serious' failings that led to grandfather, 86, dying...
read more
"Personable, Expert, High Integrity"
"Amphibia have been our specialist contractor since 1992. During this time their team have provided a brilliant service to our Oil & Gas Refinery which is the second largest facility of its type in the world. Amphibia's staff are always very personable, knowledgeable and they deliver a highly professional service at all times. As a result, we have just extended Amphibia's contract for a further 3 years."
Jason Simmons, HSE Operations Specialist